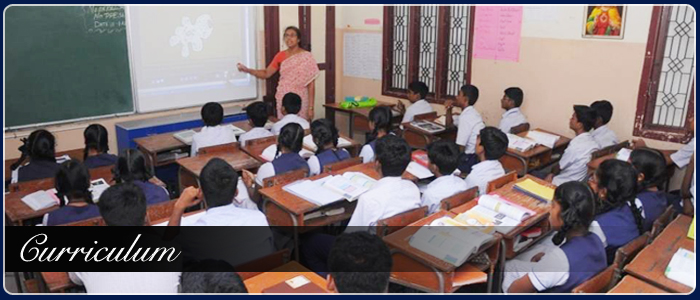 The curriculum of the school is well modified and planned for each level of learning. The child's growth in physiological, psychological and spiritual aspects is contemplated when the curriculum is designed.
Kindergarten education:
The Montessori system is in practice at the Kindergarten system.
Unified syllabus:
For classes I to X , the Unified syllabus is followed as per the Government norms. Students are taught facts more in practical than in theoretical manner. Our school has also organized a committee to promote this as a profitable and an effective one.
Higher Secondary classes:
The syllabus approved by the State Board is prevalent for classes XI and XII. Our school also makes the pupil prepared for both SSLC and Higher Secondary Board exams. Students of +2 are given special coaching and guidance for career selection.
Toppers :
Our school undoubtedly leaves its marks in its educational progress every year. It is bestowed with 100% result in the Public Examinations for both X and XII.
XII TOPPERS
1.ANGELIN EMELIA.R
2.ASHIKA.R
3.SHANMUGA PRIYA.P